Traditional and alternative medicine practitioners are instrumental in the efforts of the Government in bringing development to the citizens because they provide services that improve health and thus enable the community to participate fully in development activities.
The statement was issued by Acting Deputy Vice Chancellor (Academic) of Sokoine University of Agriculture (SUA) Prof. Samweli Kabote on Tuesday 31st August 2021 while closing the African tradition medicine week event held at Chief Kingalu market grounds in Morogoro Municipality. 
Professor Kabote explained that according to the available data, Traditional Medicine contributes about 45% in providing health services to Tanzanians and 55% are other drugs in stores,so those percentages are not as low as many people think, and traditional medicine has been instrumental in solving the various health challenges of the people and thus gaining health to enable them to work in various economic activities.
He called on traditional healers and alternative medicine practitioners to continue their efforts to improve their products in collaboration with researchers from Sokoine University of Agriculture, Muhimbili University of Health and Allied Sciences and other quality testing and registration institutions so that their services are more trusted by the community and increase income.
Prof. Kabote concluded by encouraging all traditional healers to co-operate with researchers across the country in identifying medicinal plants that they see as beneficial in medicine so that more scientific research can be done and add value to it and be able to fit for use in country and abroad.
Prof. Esron Karimuribo
Speaking before welcoming the official guest to close the event, the Director of Postgraduate studies, Research Technology transfer and consultancy from Sokoine University of Agriculture, Prof. Esron Karimuribo said the Ministry of Health recognizes the university's significant contribution and efforts to support traditional medicine in the country and that is why they were given the opportunity to host the event in the eastern zone this year.
"As the Director of Research at SUA, we have been making sure that we conduct various studies through experts and researchers at the university in the field of natural medicine in collaboration with these stakeholders to improve and enhance the value of their products and services but we also encourage planting of medicinal plants in large quantities so that it does not disappear as it is widely used and harvested in large quantities'' said Prof. Karimuribo '
He added that SUA has also continued to collaborate with various stakeholders in conducting research to find a cure for COVID -19 where they have found various medicines including the popular one known as SYNADOL which is used by many Tanzanians currently in and out of Morogoro Region due to its effectiveness in helping those affected.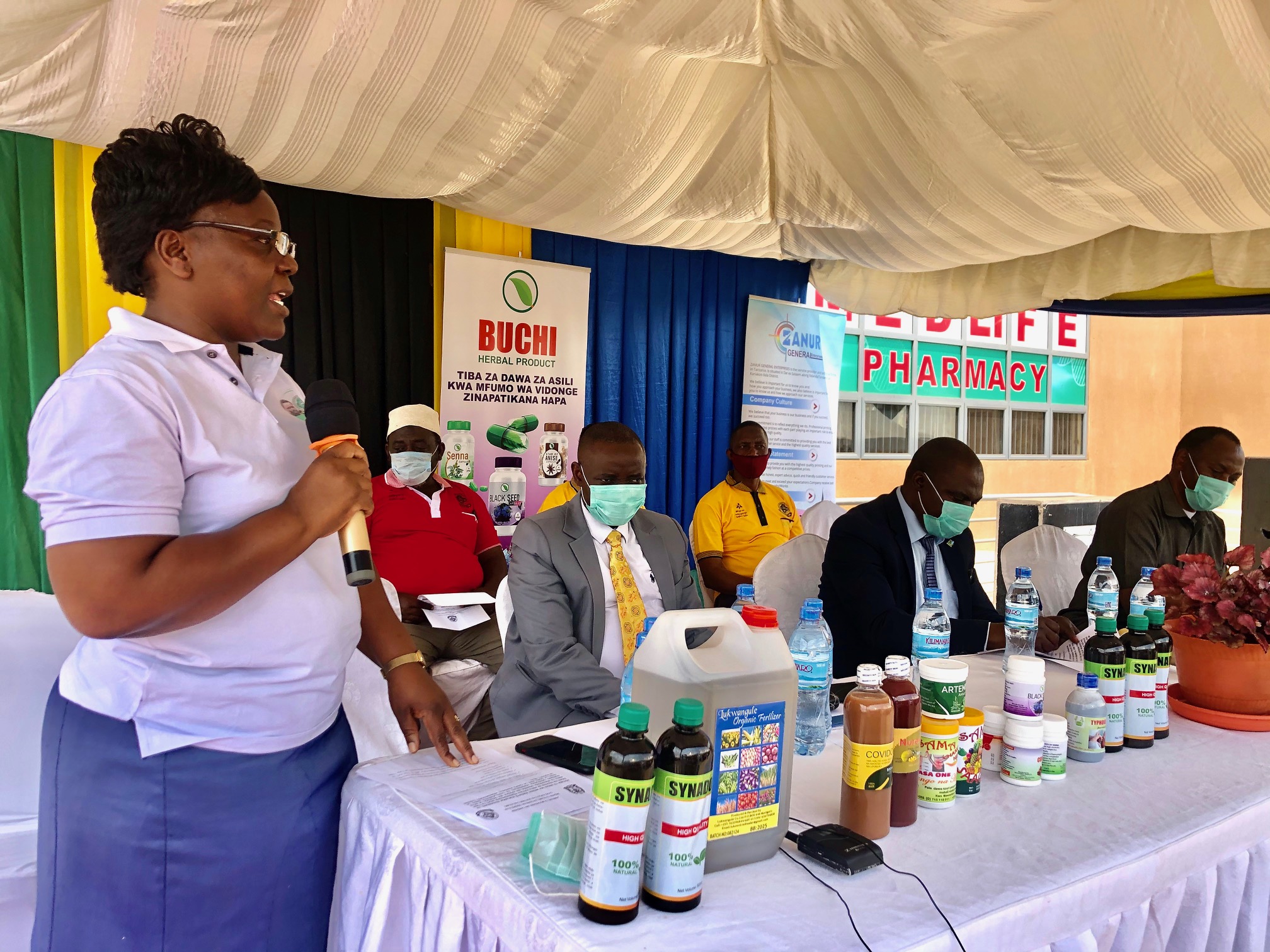 Dr. Faith Mabiki
Explaining on the existing partnership between SUA and Stakeholders of traditional medicines, the leader and lead researcher of the Green Resources Innovations for Livelihood Improvement (GRILI) project, Dr. Faith Mabiki said that the establishment of the Green Resource Products innovation Platform (GRIP) is one of the major strategies that have brought great success in bringing all stakeholders together in the value chain but also give them a common voice and exchange ideas and experiences in the country.
''We, the SUA researchers who have been working very closely with these traditional healers, we are proud of the great changes we are seeing now as we reach out to every traditional healer and see how they pack their products and make medicines in high quality unlike in the past where they used to give their customers or patients tree bark, leaves and put in the wrong packaging'' explained Dr. Mabiki.
For her part, Morogoro regional traditional medicine coordinator, Dr. Wille - Anne Ngalula said that the Green Resource Products innovation Platform established by SUA furthers the Government's goals and efforts to improve health in the country through natural remedies.
''Currently, Morogoro Region has 1,872 traditional healers who are registered with the Tanzania Traditional Healers' Council and already 71 traditional herbal stores have been registered in the Morogoro region, this shows there is great awareness that exists in these doctors to obey the laws and regulations of the government in their service delivery but also the response of citizens in seeking their services is another reason to why they are increasing day by day and this is due to the great work done by Sokoine University of Agriculture as well as our regional team '' explained Dr. Ngalula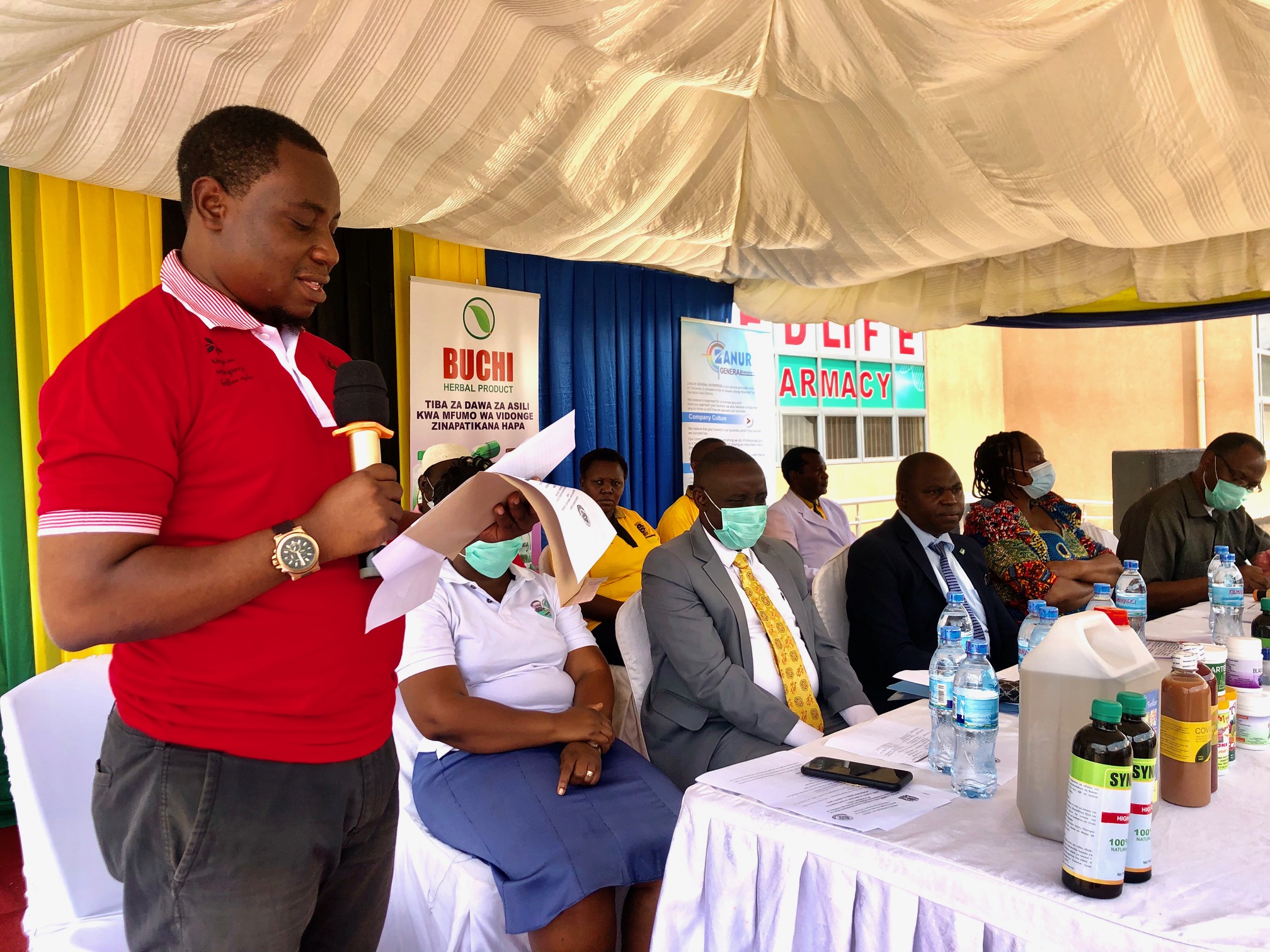 Mr. Ramadhani Sanze
In the end, The chairman of the Federation of Traditional Healers' Associations in Tanzania for the Morogoro region (SHIVYATIATA) Mr. Ramadhani Sanze thanked Sokoine University of Agriculture (SUA) for being the patron of traditional healers community in the country and for their efforts in helping them to improve their products and service delivery.
The African Traditional Medicine Week was held from 25 to 31 August 2021 in Morogoro Region where various activities have taken place including provide extension services to traditional healers at their service points, The scientific conference on natural medicine through the internet (zoom) as well as a large exhibition of various medicinal plant products.
The event brought together all stakeholders in the value chain of medicinal plants from various regions of Tanzania.
Below is the highlight of the event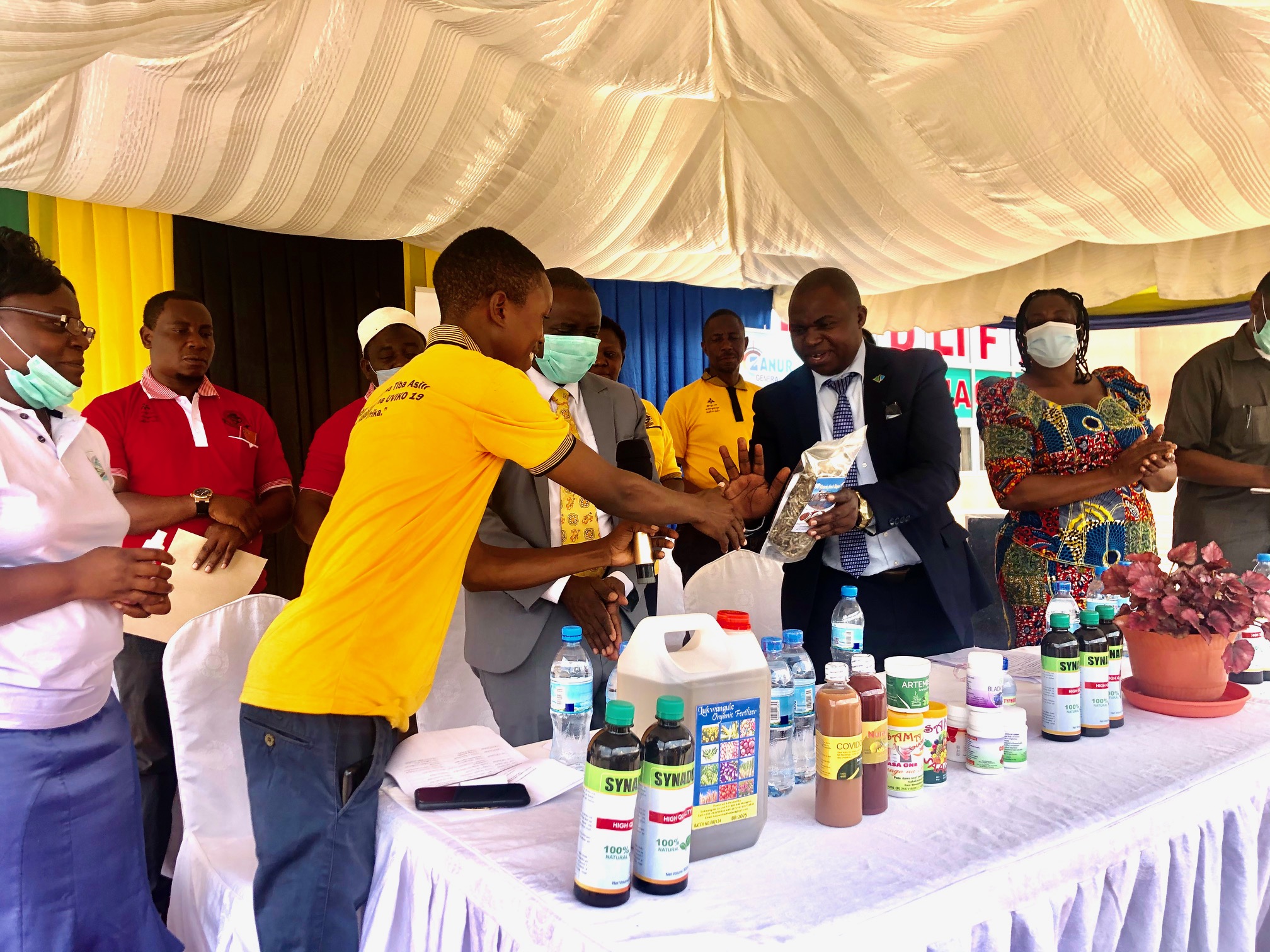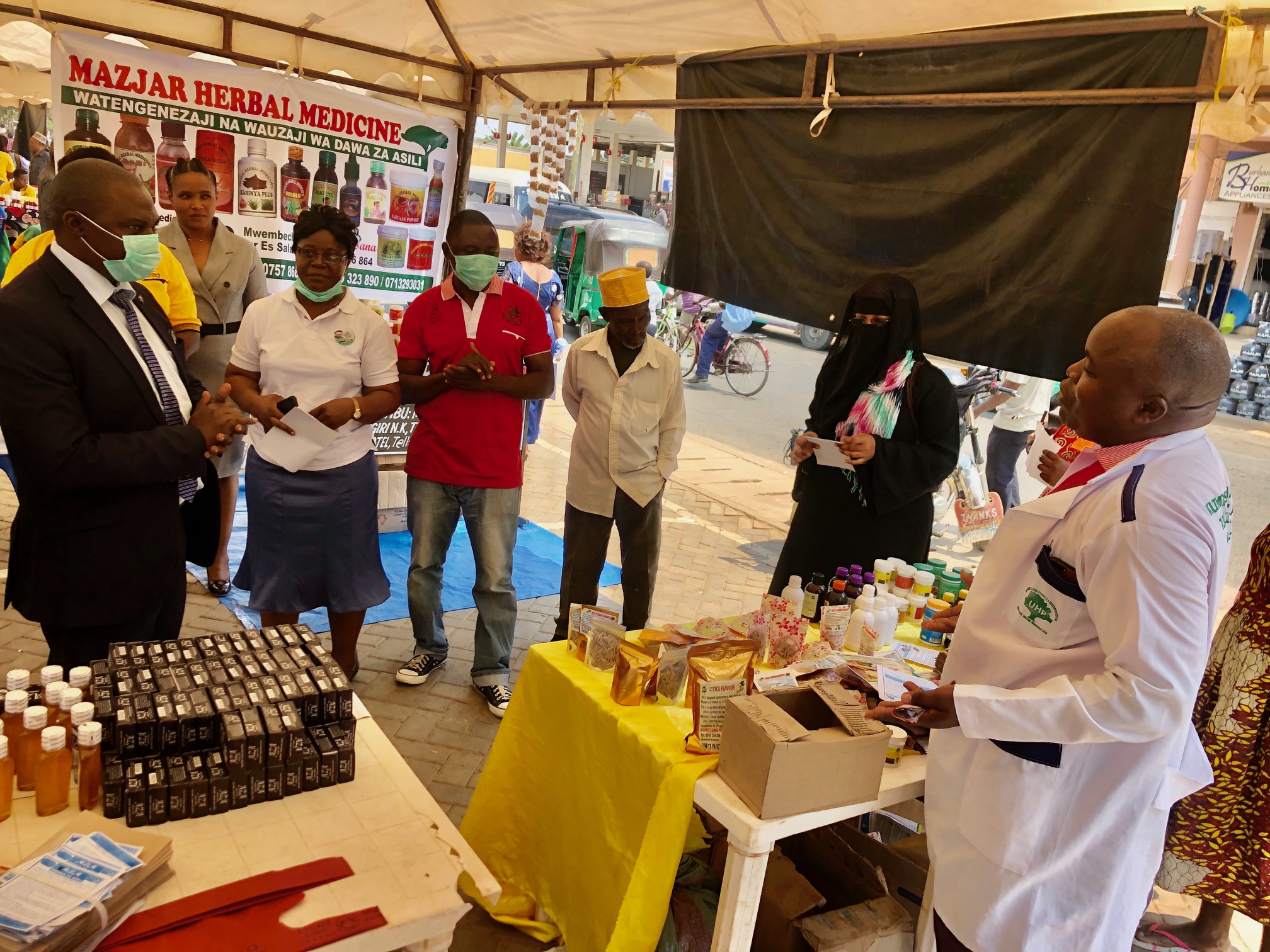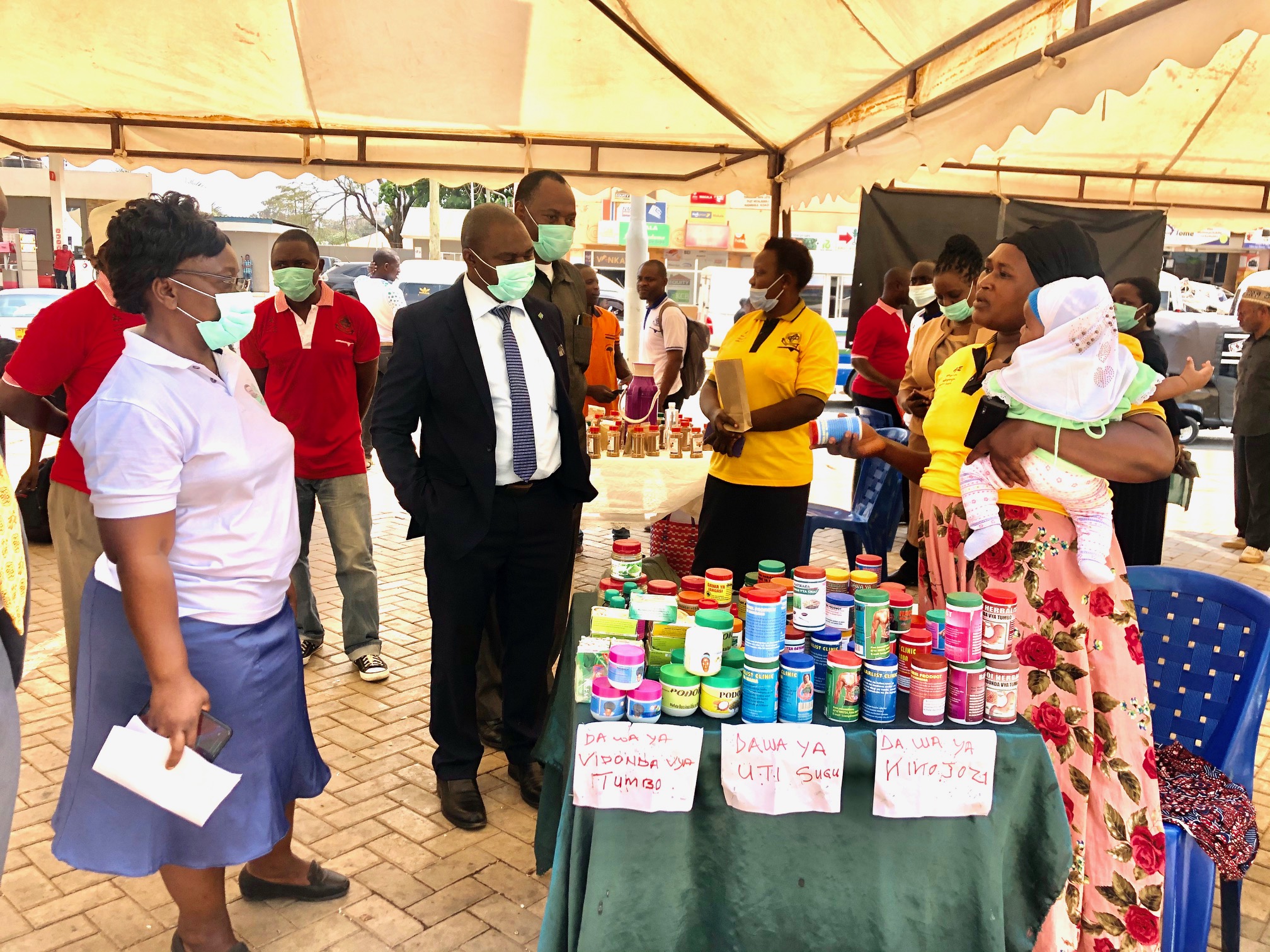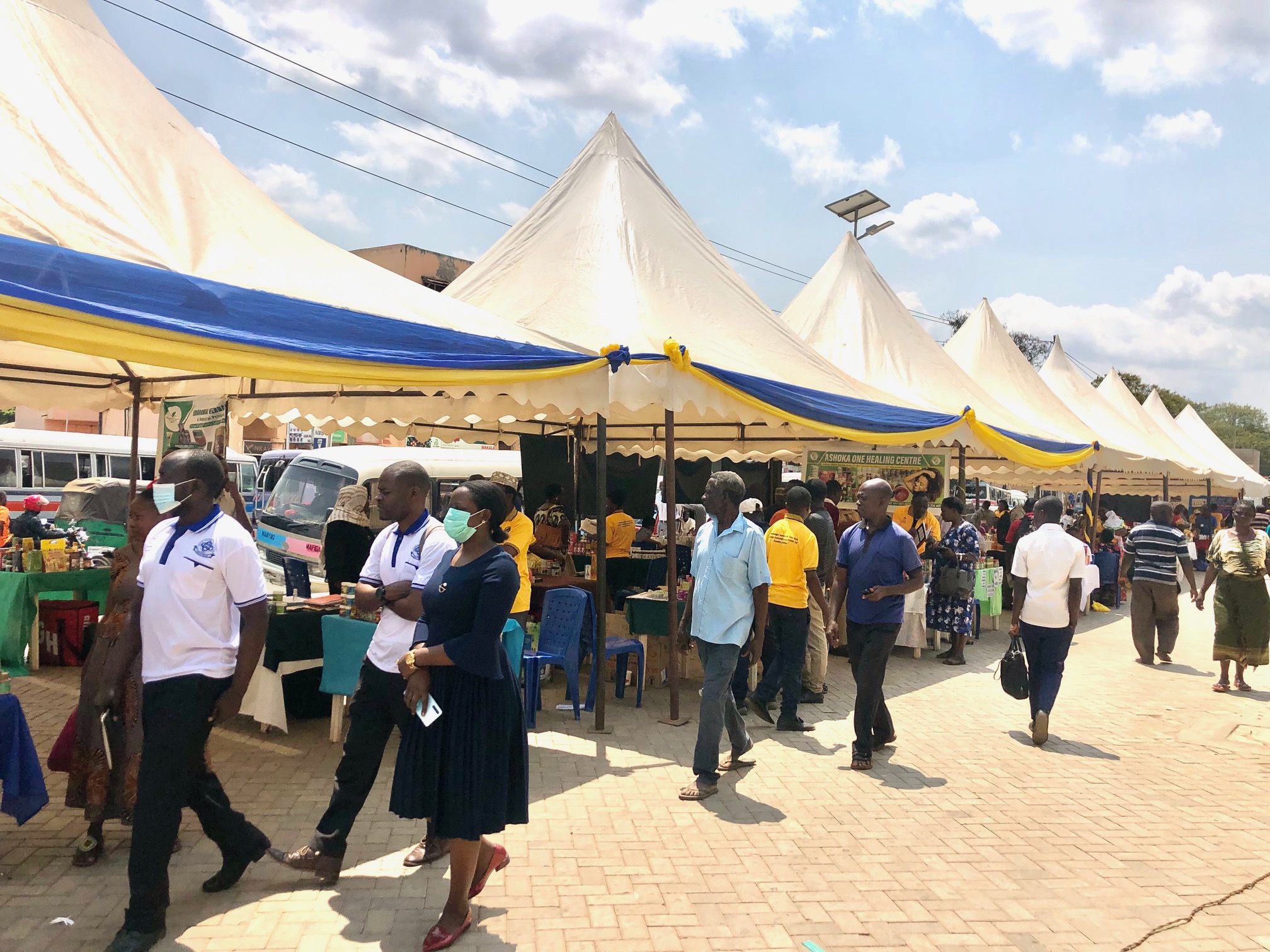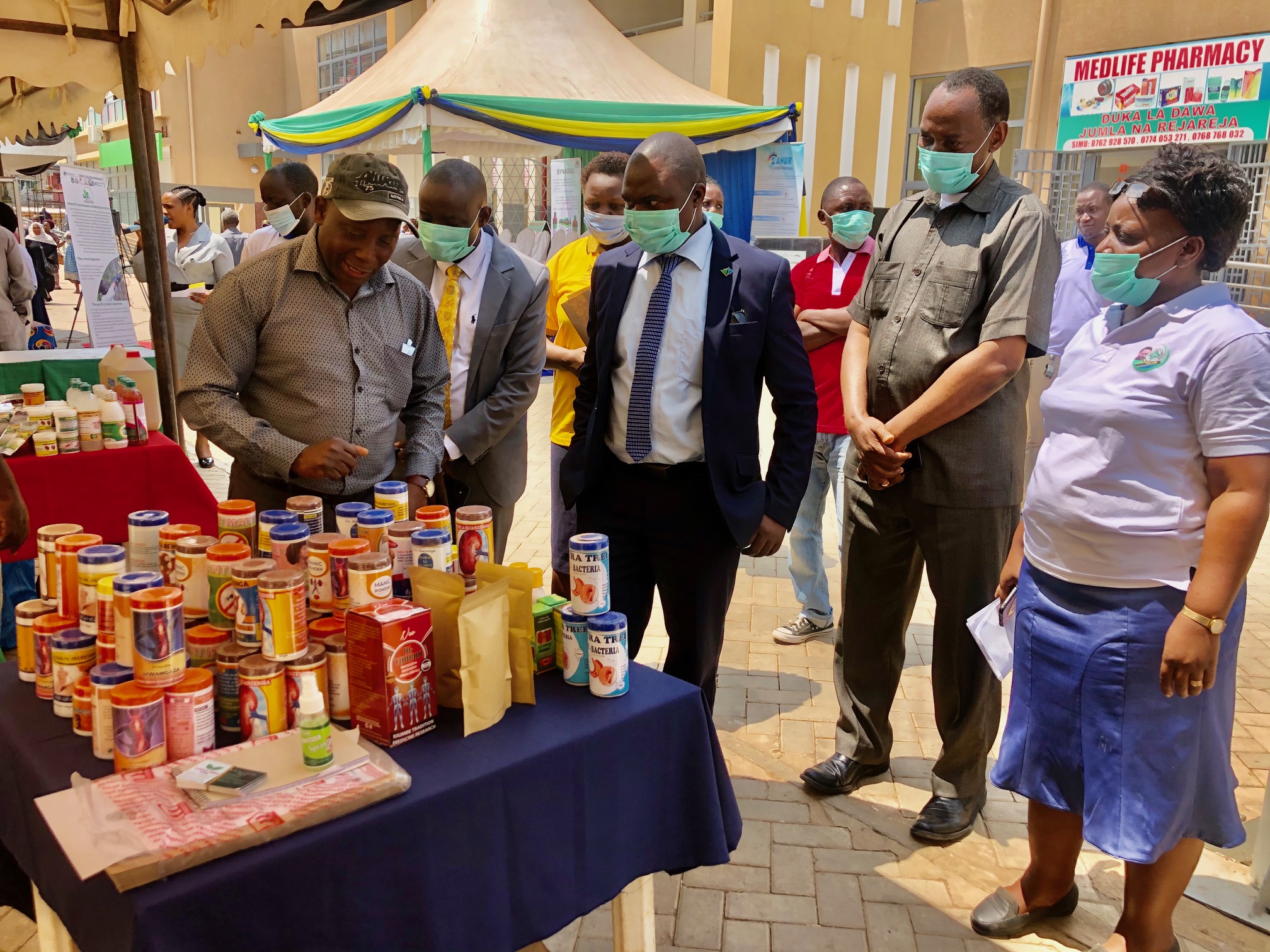 For more information about GRIL Project, kindly visit the Department of Chemistry and Physics website
STORY & PHOTO CREDITS
Calvin Gwabara, SUAMEDIA